Gates Install & Repair
Back To Our Services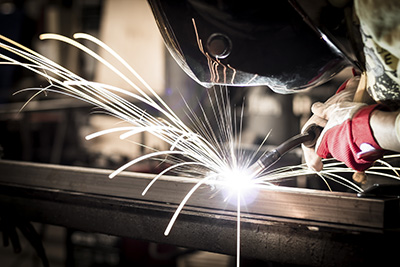 Are you in need of a gate or fence company that produces a superior product? For years now our Gate Repair and Install Company in Bonsall has built a solid reputation on the fact that we always satisfy our customers no matter what their needs may be. We offer 24/7 emergency repair service. That means that our driveway gate company can help you out in an emergency and I promise that we have seen it all and should encounter no problems helping you out. Not only do we manufacture and install gates but we alsomanufacture and install fences. We can repair and install all types of gate openers and devices. We can do new installations, broken gate repairs, hinges, welding, post repair and broken hinge repair as well.
Let our specialists repair gate motor, wheels or panels immaculately. We combine experience and expertise with the use of advanced equipment and fine spare parts to deliver the perfect solution to any issue from failed opener and bent track to corroding steel panels. Our same day emergency service provides swift and effective electric gate repair on the spot. Use it whenever there is an urgent problem like broken chain or failed loop safety sensors. Our company specializes in new gate installation as well. We work on projects of all sizes and set up absolutely all components including intercom devices. For perfect and fully comprehensive maintenance, choose our scheduled professional service. We do everything from lubrication and testing to replacing worn-out parts.
One of the most vital services that we offer at the Gate Repair and Install Company in Bonsall is the ability to repair and install gates. This means that not only could we manufacture and install a custom made gate for you, we could also fix a pre existing gate that is broken. This means that we can manufacture and install new parts for your gate like a broken motor, gate opener, or gate tracks. As I said earlier we are available twenty -four seven so no matter the time or day of a break down our driveway gate company can be there shortly to save the day. Because of this we are one of the best in the area.
Another aspect of gate repair is that we can fix broken hinges that need welding or completely replaced. Our employees are some of the best welders in the surrounding areas. We also can help fix your safety gate sensor. One other thing that can happen is that your gate can either have its wheels broken or they can slide off the tracks sometimes. We can come in and eliminate this problem for you by fixing the current problem which maybe too small of wheels or a faulty track. Our technicians are some of the most highly trained technicians and they have years of experience in the field. We also offer gate track repair, gate wheels repair, exit loop installation, and install gate motor on existing gate.
Do not focus too much on the repair aspect of our company though
because we can also install new pieces onto your current gate. So if you want to upgrade to a driveway gate opener so you do not have to manually get out and open your gate, we can do this for you. We also offer the option of completely customizing your gate to the smallest detail. Not only do we do residential repairs andinstallations we also do commercial. That means that we can install heavy duty gates and make sure to get the job done in the shortest amount of time that is possible.